Treatment of waste gas from anaerobic biogas power generation
Product Detail
Product Tags
The treatment process of anaerobic biogas depends on the generator to drive the whole waste treatment system. For the generator, it needs to be equipped with corresponding denitration equipment and power station. Green Valley environmental protection has developed a set of "grvnes" SCR denitration system for the treatment of nitrogen oxides in the waste gas of anaerobic biogas power generation after years of painstaking research.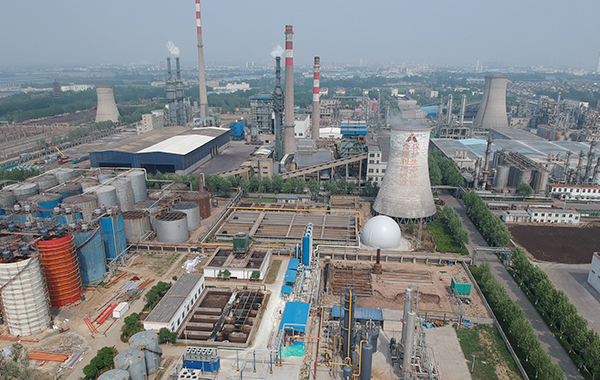 1. Mature and reliable technology, high denitration efficiency and reducing ammonia escape.
2. Fast reaction speed.
3. Uniform ammonia injection, low resistance, low ammonia consumption and relatively low operation cost.
4. It can be applied to denitration at low, medium and high temperatures.
Anaerobic biogas power generation
Anaerobic biogas power generation technology is a new technology for comprehensive utilization of energy that integrates environmental protection and energy saving. It uses a large amount of organic waste in industry, agriculture or urban life (such as municipal waste, livestock manure, distiller's grains and sewage, etc.), and the biogas produced by anaerobic fermentation is used to drive the biogas generator set to generate electricity, and is equipped with Integrated power plants to generate electricity and heat are an important way to effectively utilize anaerobic biogas. Anaerobic biogas power generation has comprehensive benefits of creating efficiency, energy saving, safety and environmental protection.
Main application areas: The organic waste and domestic sewage discharged from animal husbandry farms, alcohol factories, wineries, sugar factories, soy products factories or sewage plants are produced through anaerobic fermentation. The main component is methane (CH4), in addition to Carbon dioxide (CO2) (about 30%-40%). It is colorless, odorless, non-toxic, with a density of about 55% of air, insoluble in water, and flammable.
Reference scheme for waste gas treatment of anaerobic biogas power generation:
1. SCR denitration (selective catalytic reduction)
2. Dust removal + SCR denitration
3. Dust removal + SCR denitration + ammonia escape catalyst
---
---
Write your message here and send it to us