Coal/Oilfield Gas Engine Exhaust SCR Treatment
Product Detail
Product Tags
Landfill gas power generation refers to power generation through a large amount of biogas (LFG landfill gas) produced by anaerobic fermentation of organic matter in the landfill, which not only reduces the air pollution caused by waste incineration, but also makes effective use of resources.
Because the emission of nitrogen oxides in the process of landfill gas power generation needs to meet the requirements of the environmental protection department, it needs to be treated before it can be discharged into the atmosphere.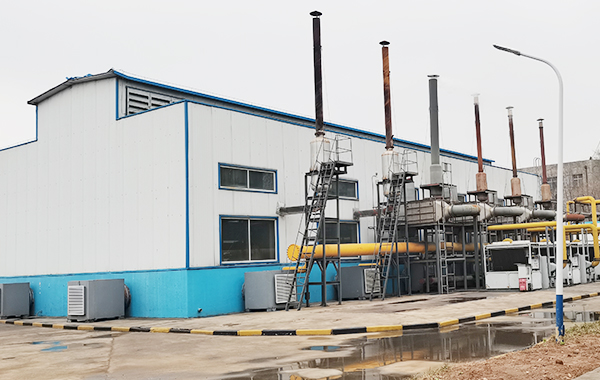 1. Mature and reliable technology, high denitration efficiency and reducing ammonia escape.
2. Fast reaction speed.
3. Uniform ammonia injection, low resistance, low ammonia consumption and relatively low operation cost.
4. It can be applied to denitration at low, medium and high temperatures.
Technical Characteristics
1.  Characteristics of natural gas power generation:
It is a clean fossil energy. Natural gas power generation has the advantages of high power generation efficiency, low environmental pollution, good peak regulation performance, and short construction period.
2、Emission control scheme of natural gas friendly power generating units
In the gas mixture emitted by the natural gas generator set. The harmful substances are mainly oxides NOX. Nitrogen oxides are toxic, irritating gases with damaging effects on health and the environment.
Nitrogen oxide NOx mainly contains nitric oxide NO and nitrogen dioxide NO2. After nitric oxide is discharged into the atmosphere, it chemically reacts with oxygen in the air and is oxidized to nitrogen dioxide NO2.
The exhaust gas treatment of natural gas generator sets mainly refers to the treatment of nitrogen oxides NOx.
At present, SCR denitration technology is recognized as a relatively mature technology for removing nitrogen oxides NOx. SCR denitration technology has a market share of nearly 70% in the world. In China, this figure has exceeded 95%.
---
Previous:
Distributed energy exhaust treatment
---
Write your message here and send it to us